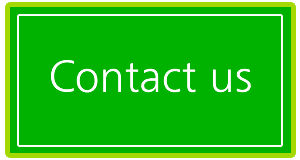 ---
The Mitochondria Research Laboratory (MRL) focuses on three research topics:
The identification and characterization of inherited mitochondrial disorders in the South African population;

 Cell biological responses and metabolomics of mitochondrial energy deficiencies;

 The involvement of energy metabolism and mitochondrial DNA in non-communicable diseases.
These research topics are structured around the involvement of the mitochondrial oxidative phosphorylation (OXPHOS) system in human diseases.  Defects in the mitochondrial energy metabolism (i.e. OXPHOS system) is not only the largest group of congenital metabolic defects in humans, it also contributes to the pathology of various other major diseases causing death, such as cardiovascular disease, diabetes mellitus, neurodegenerative diseases (Alzheimer's and Parkinson's disease) and cancer.  This type of research is thus particularly relevant in South Africa because of the socio economic and genetic diversity of the population and the very rapid rise in the prevalence in these diseases in African populations.
---
Prof. Francois H. van der Westhuizen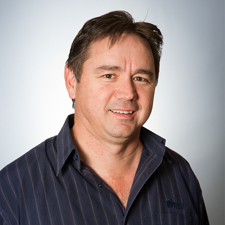 Professor (Biochemistry)
Telephone: +27 18 299 2318
Office: Potchefstroom Campus, Building F3, Room 109
Qualifications: PhD
Professional registration: Medical Biological Scientist at Health Professions Council of SA (HPCSA)
Expertise: Biochemistry, mitochondrial disease, molecular genetics and cell biology
Prof. Roan Louw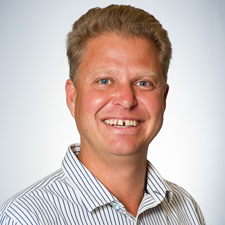 Associate Professor (Biochemistry)
Telephone: +27 18 299 4074
Office: Potchefstroom Campus, Building F3, Room 206
Qualifications: PhD
Professional registration: Medical Biological Scientist at Health Professions Council of SA (HPCSA)
Expertise: Biochemistry, mitochondrial disease, metabolomics
Prof. Joanna L. Elson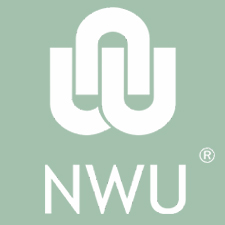 Extraordinary Associate Professor (Human Genetics)
Telephone: +44 191 241 8630
Office: Mitochondrial Research Group, Institute of Genetic Medicine, Newcastle University, UK
Qualifications: PhD
Expertise: Human Genetics, Mitochondrial DNA genetics and disease
---
Postal Address:

 

Private Bag X 6001

Potchefstroom

2520  

South Africa

Physical Address:

 

Mitochondria Research Laboratory 

Building F3 – Biochemistry   

North-West University 

Potchefstroom

General Contact Person:

 

Mrs Hettie Meyer – Secretary 

018 299 2307
---
Postdoctoral Fellows:
Dr Gerda Venter

 Dr Marianne Pretorius (meé Venter)
PhD and Laboratory/Seahorse Technician:
PhD:
Maryke Schoonen

Karien Bothma

Henriette van der Zwan
MSc and Laboratory technician: 
MSc:
Siphiwe Ndlovu

Wessel Horak

Janee Coetzer

Karin Terburgh

Liesel Mienie

Mathapelo Kenosi

John-Drew Boshoff
Former Staff and Students:
Peppie Janse van Rensburg (MSc, 2003)

Fanie Rautenbach (MSc, 2004)

Yolanda Olivier (MSc, 2005)

Fimmie Reinecke (MSc, 2005; PhD, 2010)

Tumi Semete (PhD, 2005)

Martin Botha (Laboratory technician, 2002 - 2004)

Leigh Cooper (Secretary, 2003 - 2007)

Dr Oksana Levanets (Postdoctoral Fellow, 2004 - 2009)

Judy Pretorius (MSc, 2006)

Gerda Venter (van Helden) (MSc, 2006)

Lissinda du Plessis (PhD, 2007)

Marco Alessandrini (PhD, 2007)

Tumi Letsie (Laboratory technician, 2007 - 2010)

Zander Lindeque (MSc, 2008; PhD, 2012)

Hanli du Toit (MSc, 2008)

Dineke Westra (Masters study, Nijmegen, 2008)

Madelein Meissner-Roloff (MSc, 2009)

Cindy Botha/van Deventer (MSc, 2009; PhD, 2016)

Anni Thomas (MSc, 2010)

Zelda van Zweel (MSc, 2010)

Lizette Meeding (MSc, 2010)

Leandri Steenkamp (MSc, 2011)

Prof Izelle Smuts (PhD)

Marianne Venter (Pretorius) (MSc, 2012; PhD, 2017)

Elizna Schoeman (PhD, 2012; Postdoctoral Fellow 2013 - 2014)

Karien Bothma (MSc, 2012)

Ane Crous (MSc, 2013)

Leone Venter (MSc, 2014)

Dr Naazneen Khan (Postdoctoral Fellow, 2014 - 2015)

Kimmey Wilsenach (MSc, 2015)

Lindi-Maryn Jonck (MSc, 2015)

Hayley van Dyk (MSc, 2016)

Jaundrie Fourie (MSc, 2016)
---
---
Collaboration has always been highly valued by the laboratory as can be seen from the number of publications that are shared with collaborators. These include collaborations on campus, mostly with entities in Faculty of Health Sciences, but also strong collaborations on research and diagnostics with universities elsewhere in South Africa as well as abroad. These should be recognized and include:
Department of Paediatrics & Steve Biko Akademic Hospital, University of Pretoria (Prof Izelle Smuts);

Department of Paediatric Neurology, Red Cross War Memorial Children's Hospital, and NHLS Laboratory at the University of Cape Town (Mrs Surita Meldau, Dr Gill Riordan);

Antioxidant Research Group, Cape Peninsula University of Technology (Prof Jeanine Marnewick);  

Division of Molecular Biology and Human Genetics, University of Stellenbosch (Prof Soraya Bardien);

Radboud Centre for Mitochondrial Medicine, Radboud University Medical Centre, Nijmegen, The Netherlands (Prof Jan Smeitink, Dr Richard Rodenburg);

MRC Centre for Neuromuscular Diseases & Welcome Trust Centre for Mitochondrial Research, Newcastle University (Prof Rob Taylor, Prof Sir Doug Turnbull), Cambridge University (Prof Patrick Chinnery), United Kingdom.

Institute of Neurosciences, Department of Cellular Biology, Physiology and Immunology,  Autonomous University of Barcelona, Spain (Prof Albert Quintana, Prof Juan Hidalgo);

Research Program for Molecular Neurology, University of Helsinki, Finland (Prof Anu Suomalainen Wartiovaara).
---
The group was formed in 2001 and consists of two permanent academic staff members, generally one or two postdoctoral fellows and between six and ten post graduate students. Approximately 30 post graduate students have completed their degrees in our group.  As mentioned the group has strong and active collaborations, which are crucial due to the multidisciplinary nature of our research.
The current laboratory was built in 2002 on the second floor of the Biochemistry building. It consists of an outside separate seating area for staff and students, a central laboratory and an additional tissue/cell culture laboratory. The laboratory is technically set up for a wide range of work, including general biochemical, molecular genetics, metabolic and cell biology. Much of the specialised work (DNA sequencing and metabolomics) is done elsewhere in the building. The laboratory is also frequently used for teaching and training of undergraduate and honours students.  
The group has frequent research meetings, journal club meetings, and have hosted a number of seminars and symposia on the topic of our research.  It's not all work and no play in our lab, and once a year the group has a fun outing arranged by the new master's students. 
---
The group was formed to complement both the inherited metabolic research and diagnostics focus of the larger group, as well as research elsewhere on our campus on health topics involving energy metabolism. The first aim of the group was to set up the biochemical/metabolic and molecular diagnostics of mitochondrial diseases for the South African population. This is still the main area of interest and expertise of the group, but this fundamental focus on mitochondrial function and disease has formed a basis for expanding the research focus to other relevant diseases. An example of this is the basic research on adaptive responses to mitochondrial dysfunction and oxidative stress using animal models. Other recent expansions of the research were the development of mitochondrial metabolomics (in line with the development of the larger entity into a human metabolomics expertise group), the development of functional bioenergetics investigative tools, and a specific interest on mitochondrial DNA involvement in neuromuscular and other non-communicable diseases in mostly African populations.     
---
The MRL is set up to investigate various aspects of mitochondrial function and disease from different approaches and is therefore a truly multidisciplinary research group. 
The laboratory is a very well-equipped with specialised apparatus for the following:
Mitochondrial function:

Mitochondrial oxidative phosphorylation and glycolysis using a Seahorse XF96e analyser;  

Mitochondrial metabolomics;

High throughput mitochondrial enzyme kinetics;

Cellular imaging;

Oxidative stress evaluations.
Molecular biology and protein analyses:

All basic molecular biology techniques (PCR /real-time PCR, knockdown, recombinant DNA etc.);

Next generation sequencing;

mtDNA investigations;

All basic electrophoresis and immuno-based protein analyses and quantification;

Enzyme kinetics.
Cell/tissue culture facility:

All basic cell/tissue culture techniques.
Associated laboratories and capacities:

In-house Ion-Torrent platform (Ion S5/Ion Chef workflow) and bioinformatics.

In-house Metabolomics Analytical Platform for targeted and untargeted metabolomics and bioinformatics;

An accredited Animal Research Centre on campus where our mouse models are housed.
---
The current projects of the MRL fall into three groups:
Mitochondrial disorders in the SA population: molecular genetics and metabolomics

Cohort investigations with national and international researchers and clinicians
Adaptive responses in mitochondrial dysfunction

Metabolomics of mitochondrial deficiency using mouse models

Metallothionein expression in mitochondrial deficiency using mouse models
Mitochondrial dysfunction in non-communicable diseases

Metabolomics of cardiovascular disease;

mtDNA involvement in cardiovascular disease, chronic fatigue syndrome and neurodegenerative diseases;

Oxidative stress and biotransformation involvement in oestrogen metabolism and its role in cancer development. 
---
Our publications are listed in order of the most relevant over the last five years:
Reinecke CJ, Koekemoer G, van der Westhuizen FH, Louw R, Lindeque JZ, Mienie LJ, Smuts I. 2012. Metabolomics of urinary organic acids in respiratory chain deficiencies. Metabolomics 8, 264-283 (IF 4.505).

van der Walt EM, Smuts I, Taylor RW, Elson JL, Turnbull DM, Louw R, van der Westhuizen FH. 2012. Characterization of mtDNA variation in a cohort of South African paediatric patients with mitochondrial disease. European Journal of Human Genetics 20, 650-656 (IF 4.38).

Elson JL, Sweeney MG, Procaccio V, Yarham JW, Salas A, Kong Q-P, van der Westhuizen FH, Pitceathly RDS, Taylor RW, McFarland R. 2012. Towards a mtDNA locus-specific mutation database using the LOVD platform. Human Mutation 33, 1352-1358 (IF 6.212).

Alston CL, Davison JE, Goffrini P, van der Westhuizen FH, He L, Peet AC, Gissen P, Meloni F, Ferrero I, Wassmer E, McFarland R, Taylor RW. 2012. Recessive germline SDHA and SDHB mutations causing leukodystrophy and isolated mitochondrial complex II deficiency. Journal of Medical Genetics 49, 569-577 (IF 6.365).

Smuts I, van der Westhuizen FH, Louw R, Mienie, LJ, Mason S, Engelke U, Koekemoer G, Reinecke CR. 2013. Disclosure of a putative biosignature for respiratory chain disorders through a metabolomics approach. Metabolomics 9, 379 – 391 (IF 4.505).

Lindeque JZ, Hidalgo J, Louw R, van der Westhuizen FH. 2013. Systemic and organ-specific metabolic variation in metallothionein knockout mice challenged with swimming exercise. Metabolomics 9: 418-432 (IF 4.505).

Wortmann SB, Kluijtmans LAJ, Rodenburg RJ, Sass JO, Nouws J, van Kaauwen EP, Kleefstra T, Tranebjaerg L, de Vries MC, Isohanni P, Walter K, Alkuraya FS, Smuts I, Reinecke CJ, van der Westhuizen FH, Thorburn D, Smeitink JAM, Morava E, Wevers RA. 2013. 3-Methylglutaconic aciduria - lessons from 50 genes and 970 patients. Journal of Inherited Metabolic Disease 36, 913-921 (IF 3.577).

van Deventer CA, Louw R, van der Westhuizen FH, Vorster CB, Malan L. 2013. The Contribution of the C-824T Tyrosine Hydroxylase Polymorphism to the Prevalence of Hypertension in a South African Cohort: The SABPA Study. Clinical and Experimental Hypertension 35, 614-619 (IF1.142).

Dercksen M, Ijlst L, Duran M, Mienie LJ, van Cruchten A, van der Westhuizen FH, Wanders RJA. 2014. Inhibition of N-acetylglutamate synthase by various monocarboxylic and dicarboxylic short-chain coenzyme A esters and the production of alternative glutamate esters. BBA Molecular Basis of Disease 1842, 2510-2516 (IF 5.387).

Venter L, Lindeque JZ, Jansen van Rensburg P, van der Westhuizen FH, Smuts I, Louw R. 2015. Untargeted urine metabolomics reveals a biosignature for muscle respiratory chain deficiencies. Metabolomics 11, 111-121 (IF 4.505).

Lindeque JZ, Jansen van Rensburg PJ, Louw R, van der Westhuizen FH, Florit S, Ramírez L, Giralt M, Hidalgo J. 2015. Obesity and Metabolomics: Metallothioneins protect against high-fat diet-induced consequences in metallothionein knockout mice. Omics 19, 92-103. (IF 2.73).

van Deventer CA, Lindeque JZ, Jansen van Rensburg PA, Malan L, van der Westhuizen FH, Louw R. 2015. Use of metabolomics to elucidate the metabolic perturbation associated with hypertension in a black South African male cohort: The SABPA Study. Journal of the American Society of Hypertension 9, 104-114 (IF 2.84).

van der Westhuizen FH, Sinxadi P, Dandara C, Smuts I, Riordan G, Meldau S, Malik A, Sweeney M, Tsai Y, Towers W, Louw R, Gorman G, Payne B, Soodyall H, Pepper MS, Elson JL. 2015. Understanding the implications of mitochondrial DNA variation in the health of Black South African populations. Human Mutation 36, 569-571 (IF 5.12).

Meldau S, Riordan G, van der Westhuizen FH, Elson JM, Smuts I, Pepper MS, Soodyall H. 2016. Could we offer mitochondrial donation or similar assisted reproductive technology to South African patients with mitochondrial DNA disease? South African Medical Journal 106, 234-236 (IF 1.325).

Haylett W, Swart C, van der Westhuizen FH, van Dyk HC, van der Merwe L, van der Merwe C, Loos B, Carr J, Kinnear C and Bardien S. (2016). Altered mitochondrial respiration and other features of mitochondrial function in parkin-mutant fibroblasts from Parkinson's disease patients. Parkinson's Disease, Vol 2016 Article ID 1819209, 11 pages (IF 2.01).

van der Merwe C, van Dyk HC, Engelbrecht L, van der Westhuizen FH, Kinnear C, Loos B, Bardien S. 2016. Curcumin rescues a PINK1 knock down SH-SY5Y cellular model of Parkinson's disease from mitochondrial dysfunction and cell death. Molecular Neurobiology, Vol 53:9 (Nov), pp. tbd (IF 5.47). 

Venter M, Malan L, van Dyk E, Elson JL, van der Westhuizen FH. 2017. Using MutPred derived mtDNA load scores to evaluate mtDNA variation in hypertension and diabetes in a two-population cohort: The SABPA study. Journal of Genetics and Genomics, In print (IF 3.98).

Schoeman E, van der Westhuizen FH, Erasmus E, van Dyk E, Knowles, CVY; Al-Ali S, Wan-Fai N, Taylor RW, Newton JL, Elson JL. 2017. Clinically proven mtDNA mutations are not common in those with Chronic Fatigue Syndrome. In print BMC Medical Genetics (IF 2.09).