Prof Albie van Dijk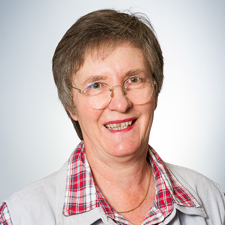 I have expertise in Biochemistry, Molecular Virology, Molecular Biology, Recombinant Vaccinology, and Biotechnology.
I have worked at 4 research institutions on 3 continents: The Biochemistry Division of the Onderstepoort Veterinary Institute (OVI) in South Africa; the Commonwealth Scientific and Industrial Research Organisation (CSIRO) in Canberra, Australia; the Biotechnology Institute of the University of Helsinki, Finland and the Biochemistry Department of North-West University in Potchefstroom, South Africa.
I currently focus mainly on molecular virology but also on molecular detoxification profiling.
The advent of reverse genetics is the most transformative technological advance in virology the past 20 years. With reverse genetics viruses can be manipulated to gain fundamental insight in their biology, replication and pathogenesis. Worldwide, reverse genetics combined with next generation sequencing are used to manipulate virus genomes which is revolutionising research, vaccine design and development of viral therapy. I strive to use reverse genetics to unravel the complexities of the replication cycle of rotavirus and African horsesickness virus and the development of rationally designed, affordable recombinant vaccine candidates for rotavirus diarrhoea based on regional viral strains.
My molecular metabolism research interest is on detoxification profiling to improve the quality of life and performance of individuals using several genomics technologies.