Dr. Adedotun Onoyinka AFOLAYAN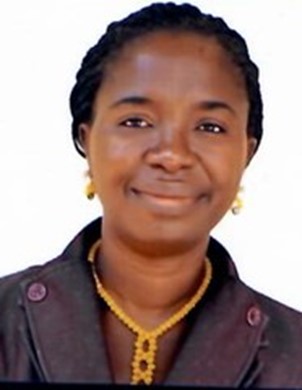 Dr. Adedotun Onoyinka AFOLAYAN is a Christian, happily married to Pastor Ayooluwa Samuel Afolayan, the Resident Pastor of Pilgrim Miracle Church, Ibadan and blessed with a daughter. I am a mid-career female researcher working at the Plant Tissue Culture Laboratory of the Biotechnology Department of National Centre for Genetic Resources and Biotechnology (NACGRAB), located at Ibadan, Nigeria; a national research institute with the mandate of conserving the diverse genetic resources of Nigeria for sustainable utilization and for posterity. I am currently the Assistant Director (Research) in the same Institution.
I have a BSc. (Hons) in Zoology (2002) while MSc. (Hons) and PhD. degree in Ecology and Environmental Biology (2006 and 2016 respectively), all from the premiere University of Ibadan, Nigeria. I received trainings on the different aspects of Conventional and Advanced Plant Tissue Culture procedures from International Institute for Tropical Agriculture (IITA), Nigeria. I also had trainings on Controlled Environment Agriculture (CEA) from WACCI, University of Ghana in collaboration with the World Bank. I had certification on contemporary approach to genetic resources conservation and use (2015) from the Centre for Development Innovation (CDI), Wageningen University for Research (WUR), Netherlands.
I have great passion for R&D, which has led me to different collaborative research studies at National and International level including collaborative research for International Foundation for Science (IFS), Sweden (2015); collaborative research project of International Institute for Tropical Agriculture IITA titled "Yam Improvement for Income and Food Security in West Africa (YIIFSWA)" in the first and second phases (2013 – 2021) etc. I have taught, supervised, and mentored Degree, Masters, and Doctoral students within my Institution, and I currently facilitate courses and supervise project students at National Open University of Nigeria (Ibadan Chapter).
I am an ecologist who believes in conservation of the natural resources. My different research studies cut across monitoring pollution levels and impacts (with the aim of protecting the residents of the polluted community from exposure to toxic pollutants in such environment); preventing over-exploitation of fish resources using plant extracts; rapid multiplication of endangered bio-resources for conservation using Tissue Culture Techniques among others. Besides Plant Tissue Culture Procedures, my research interests are in areas related to Environmental Monitoring and Assessment of Polluted Communities; Pollution Evaluations in Aquatic and Terrestrial Environments; Heavy Metal Analysis in Biotic and Abiotic Systems; Phytotoxin Assessment, Water Quality Assessment; Biodiversity Monitoring, Biodiversity Conservation among others.
I have publications (16) in renowned academic and research journals including Hindawi, Wiley etc. and two book chapters.