---
The Biotransformation and Oxidative Stress Status (BOSS) research group is interested in research about the capabilities of the human liver to successfully detoxify all toxins the human body is exposed to. The main focus currently is on Chronic Fatigue Syndrome (a complex physical illness characterized by debilitating fatigue, post-exertional malaise, pain, cognitive problems, sleep dysfunction and an array of other immune, neurological and autonomic symptoms), and more recently also on biotransformation imbalances and the connection with certain cancer types.
---
Mnr. E. Erasmus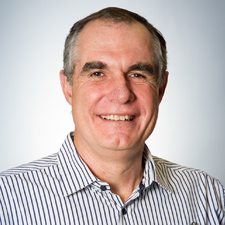 Senior Lecturer (Biochemistry)
Telephone: +27 18 299 2305
Office: Potchefstroom Campus, Building F3 Room 121
Qualifications: MSc
Professional registration: Medical Biological Scientist at Health Professions Council of SA (HPCSA) Expertise: Biochemistry, metabolomics, inborn errors of metabolism
---
Postal Address:

 

Private Bag X 6001

Potchefstroom

2520  

South Africa

Physical Address:

 

Biotransformation and Oxidative Stress Laboratory 

Building F3 – Biochemistry   

North-West University 

Potchefstroom

General Contact Person:

 

Mrs Hettie Meyer – Secretary 

018 299 2307

 
---
Senior Lecturer:
Senior Subject Specialist:
Senior laboratory technician:
Post-doctoral fellow:
PhD and laboratory assistant:
MSc and laboratory assistant: 
MSc:
Former staff and students:
Leandrie Steenkamp (Struwig) (MSc, 2010)

Carina Mels (Marais) (PhD, 2010)

Chantalle Moolman (MSc, 2014)

Nadia Koen (MSc, 2015)

Marli Swiegers (MSc, 2016)

Carla Nortje (MSc, 2016)

Vida Ungerer (MSc, 2016)

Cecile Cook (Laboratory technician; 2013 – 2017)
---
                         
---
Based on the high incidence of Chronic Fatigue Syndrome amongst the clinically referred cases and the role that biotransformation analysis may play to contribute to improved treatment and prognosis of chronic fatigue induced conditions, this TIA / CareDoc / NWU initiative was launched in 2013. Since then, the research platforms have expanded to include 20 metabolites and ratios regarding liver detoxification.
---
Monitoring of biotransformation reactions are becoming increasingly relevant as the impact of xenobiotics on the metabolism is beginning to unfold and correlations are found between the production of certain biotransformation products and the development of certain cancers. The complex systems of detoxification enzymes generally function adequately to minimize potential damage from xenobiotics and metabolites. However, dysfunction may occur when these systems are overloaded or imbalanced. Some studies have suggested an association between the ability of the body to adequately transform toxic xenobiotics and metabolites, and the etiology of various puzzling disease entities, such as chronic fatigue syndrome, fibromyalgia, multiple chemical sensitivities, and cancer.  The Biotransformation and Oxidative Stress Status laboratory (BOSS) of the Centre for Human Metabolomics at the NWU is currently monitoring Phase I and II biotransformation reactions, carnitine metabolism, Phase I/II metabolite ratios (as indication of accumulation of reactive intermediates), as well as antioxidant capacity and markers of free radical metabolism.
---
The BOSS research group at the NWU has been involved in the development of a metabolomics approach for the analysis of biotransformation biomarkers. In this approach, targeted analysis of specific biomarkers for biotransformation is used to determine whether abnormalities in these metabolic pathways occur, what the magnitude of these abnormalities are, whether this is associated with an increased risk to develop a certain disease (e.g. cancer), and if treatment in the specific case is viable.  In collaboration with our colleagues from the molecular biology lab, we also investigate these abnormalities on a molecular level, by identifying any genetic modifications that may be causing these changes. The instrumentation which is used includes gas chromatography, high resolution liquid chromatography, mass spectrometry, triple quadrupole mass spectrometry and UV detection. Method developing and targeted analysis of individual biomarkers research is done on the golden standard high resolution chromatography separation on an Agilent 1290 liquid chromatograph and multiple reaction monitoring (MRM) analysis on an Agilent 6460 Jet Stream tandem mass spectrometer.
---
Service Delivery:
The biotransformation status of clinically referred patients is currently monitored as part of a Biotransformation test package offered by the Centre for Human Metabolomics at the North-West University. The purpose of these tests is to monitor the liver's reaction to a number of challenge substances. In doing this, Phase I (functionalization) and Phase II (conjugation) reactions response to these challenge substances are tested. At the same time any abnormalities in these reactions and their effects on free radical metabolism are recorded. These tests have now been done on a routine basis from 2008.
Furthermore, we are in the process of developing a method for comprehensive profiling of hormones and especially biotransformation products of hormones. This analysis will be incorporated into the Biotransformation test package shortly. Furthermore, a new method has been implemented for the determination of telomere length – a key indicator of premature ageing.
Current research:
An exciting new development on our research front was the CANSA research grant which we have recently received.  The aim of this research is to investigate the influence of specific synthetic hormones on the biotransformation pathways, DNA adduct formation and the development of cancer.  
Our research currently focuses on the following topics:
Biotransformation profiles and oxidative stress in patients suffering from Chronic Fatigue Syndrome

Biotransformation Profiles and Oxidative Stress in Premenopausal Women using Combined Oral Contraceptives

The Exposome and Telomere length

Polymorphisms associated with Biotransformation Metabolism.
---
C. Petrus, S. Badenhorst, R. Van Der Sluis, Glycine conjugation : importance in metabolism , the role of glycine N -acyltransferase , and factors that influence interindividual variation, (2013) 1–15.

C.P.S. Badenhorst, E. Erasmus, R. van der Sluis, C. Nortje, A.A. van Dijk, A new perspective on the importance of glycine conjugation in the metabolism of aromatic acids., Drug Metab. Rev. 2532 (2014) 1–19.

R. Van Der Sluis, C.P.S. Badenhorst, E. Erasmus, E. Van Dyk, F.H. Van Der Westhuizen, A.A. Van Dijk, Conservation of the coding regions of the glycine N-acyltransferase gene further suggests that glycine conjugation is an essential detoxi fi cation pathway, Gene. 571 (2015) 126–134.

C. Nortje, R. van der Sluis, A.A. van Dijk, E. Erasmus, The Use of p-Aminobenzoic Acid as a Probe Substance for the Targeted Profiling of Glycine Conjugation, J. Biochem. Mol. Toxicol. 30 (2016) 136–147.

C. Nortje, P. Jansen van Rensburg, C. Cooke, E. Erasmus, The simultaneous detection and quantification of p-aminobenzoic acid and its phase 2 biotransformation metabolites in human urine using LC – MS / MS, Bioanalysis. 7 (2015) 1211–1224.

R. Van Der Sluis, E. Erasmus, Expert Opinion on Drug Metabolism & Toxicology Xenobiotic / medium chain fatty acid : CoA ligase – a critical review on its role in fatty acid metabolism and the detoxification of benzoic acid and aspirin, Expert Opin. Drug Metab. Toxicol. 5255 (2016) 1169–1179.

L. Zandberg, E. Erasmus, T. Suormala, M. Lj, M. Cmc, V.D. Aa, iMedPub Journals Biochemical Characterisation and Whole Genome Expression Profiling of Cultured Skin Fibroblasts from Two South African Adults with Urinary 3-Hydroxyisovaleric Acid and Urinary metabolic screening, (2016) 6–10.

E.M. Schoeman, F.H. Van Der Westhuizen, E. Erasmus, E. van Dyk, C.V.Y. Knowles, S. Al-Ali, et al., Clinically proven mtDNA mutations are not common in those with chronic fatigue syndrome, BMC Med. Genet. 18 (2017) 29–32.