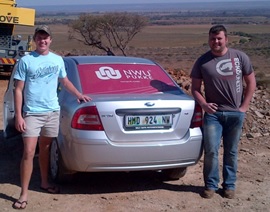 Strategic Aim & Mission
The vision is the attainment of excellence in market related spatial and development planning needs on a research and service rendering basis.
The mission is to promote sustainable planning, development and implementation within the public and private sector domains in terms of research output transfers, contract research and leadership. The Sub-programme focuses on capacity building, service delivery and training amongst all sectors of society.
 
Specific Focus
The following figures captures the specific focusses included within this sub-programme.
Research Groups
Click on the research group for more information about the group
Click on the researcher's name for a short video about their research
Spatial Planning and Green Planning Research Group
- Prof Juaneé Cilliers, Prof Calie Schoeman & Prof Sarel Cilliers
Lively Cities Research Group
- Prof Juaneé Cilliers & Me Karen Puren
Spatial Planning and Community Development Research Group
- Prof Juaneé Cilliers, Me Selna Cornelius & Prof Calie Schoeman
Regional Policy Research Group
- Prof  Ernst Drewes
Transportation Planning Research Group
- Prof Calie Schoeman, Prof Stuart Piketh & Dr Roelof Burger
(African) Campus Planning Research Group
- Prof Juaneé Cilliers & Prof Calie Schoeman