Welcome to the School of Biological Sciences
At the School of Biological Sciences, our vision is to provide relevant, value driven training and research of international standard that is focussed on proven expertise within the environmental sciences. We also offer a unique BSc degree in Tourism where subject specific disciplines of Botany, Zoology and Geography are combined with Tourism.  The structuring of the School consists of subject groups in the basic biological sciences of Zoology, Microbiology and Botany. The academics in these three subject groups are highly skilled, all possess PhDs and many are National Research Foundation rated scientists. 
Our various honours programmes provide students with a unique suite of disciplines to form the basis for comprehensive multidisciplinary training and research to equip students in becoming well-rounded scientists. At the Mahikeng campus, Honours programmes are offered in Microbiology and Botany, while the Potchefstroom campus offers an Honours in Environmental Sciences with different sub programmes, including: Ecological Interactions and Ecosystem Resilience; Biodiversity and Conservation Ecology; Aquatic Ecosystem Health; and Integrated Pest Management. All four curricula have an underpinning in environmental management, making our graduates sought after in the job market.
Environmental scientists are active as fundamental biologists and academics, researchers, nature conservationists, grassland managers, environmental managers, environmental consultants, impact assessors and the tourism industry.
---
Latest News
Botany Open Day:
See brochure below for necessary information if you are interested in studying BOTANY!!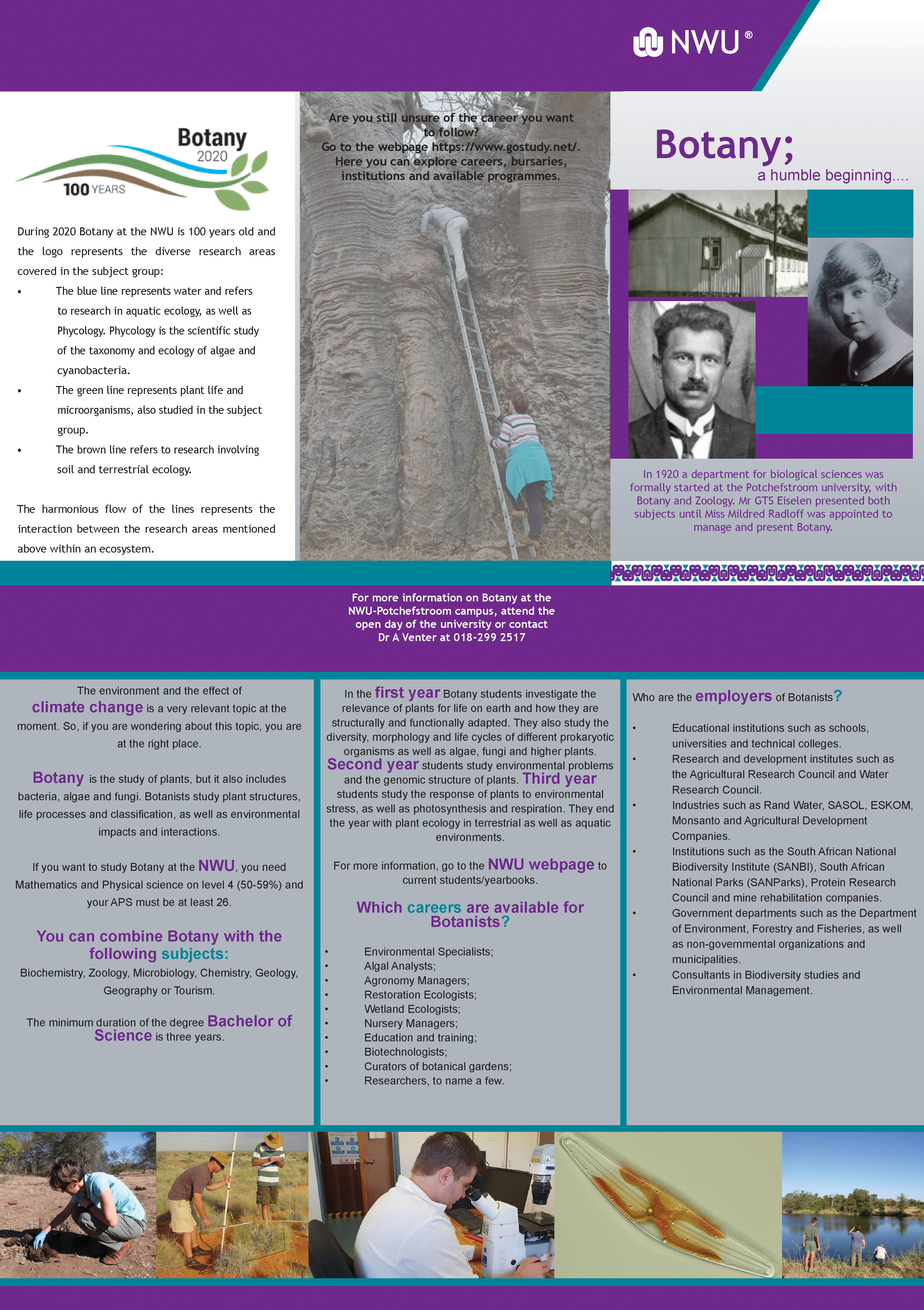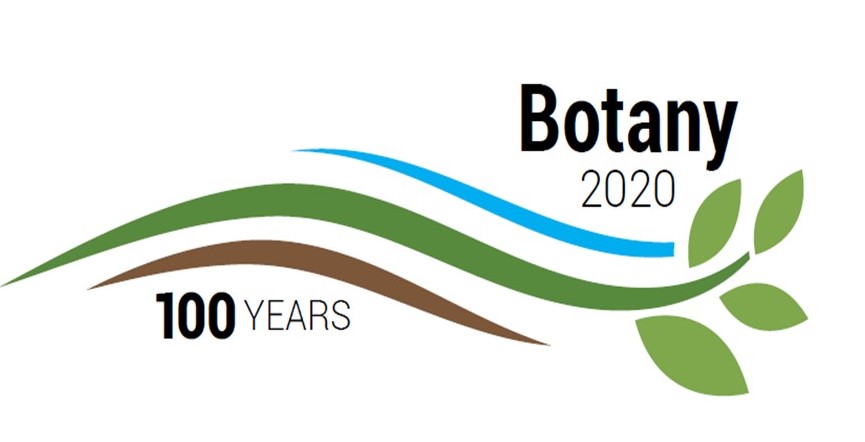 Botany is celebrating 100 years of excellence in teaching and research. The logo represents the diversity of research and education within the subject group. The blue line represents water and refers to research in Aquatic Ecology. The green line represents life as in plants and microorganisms. Terrestrial Ecology is presented by the brown line and entails all the complex interactions on land. The harmonious flow of the lines represents the delicate dynamics of all the respective ecosystems. Please see the preliminary program for Centenary celebrations at the 'Botany 100 years'-tab (https://natural-sciences.nwu.ac.za/botany/botany-100-years). Also follow us on Facebook (https://www.facebook.com/NWU-Plantkunde-100-Jaar-Botany-100-Years-10573…).