The Centre for Business Mathematics and Informatics® (Centre for BMI) was founded in 1997 as a joint initiative between the erstwhile Potchefstroom University (now North-West University) and ABSA Bank Limited (now Barclays Africa Group Limited). The primary aim was to establish a Centre of Excellence in financial risk/reward management training and research to supportthe South African financial services industry. The BMI-concept was developed following a similar relationship that existed at the time between Rabobank and the Vrije Universiteit (VU) in Amsterdam.
For more information, please download the BMI Profile (May 2017) that will give you an introduction of who and what BMI is all about.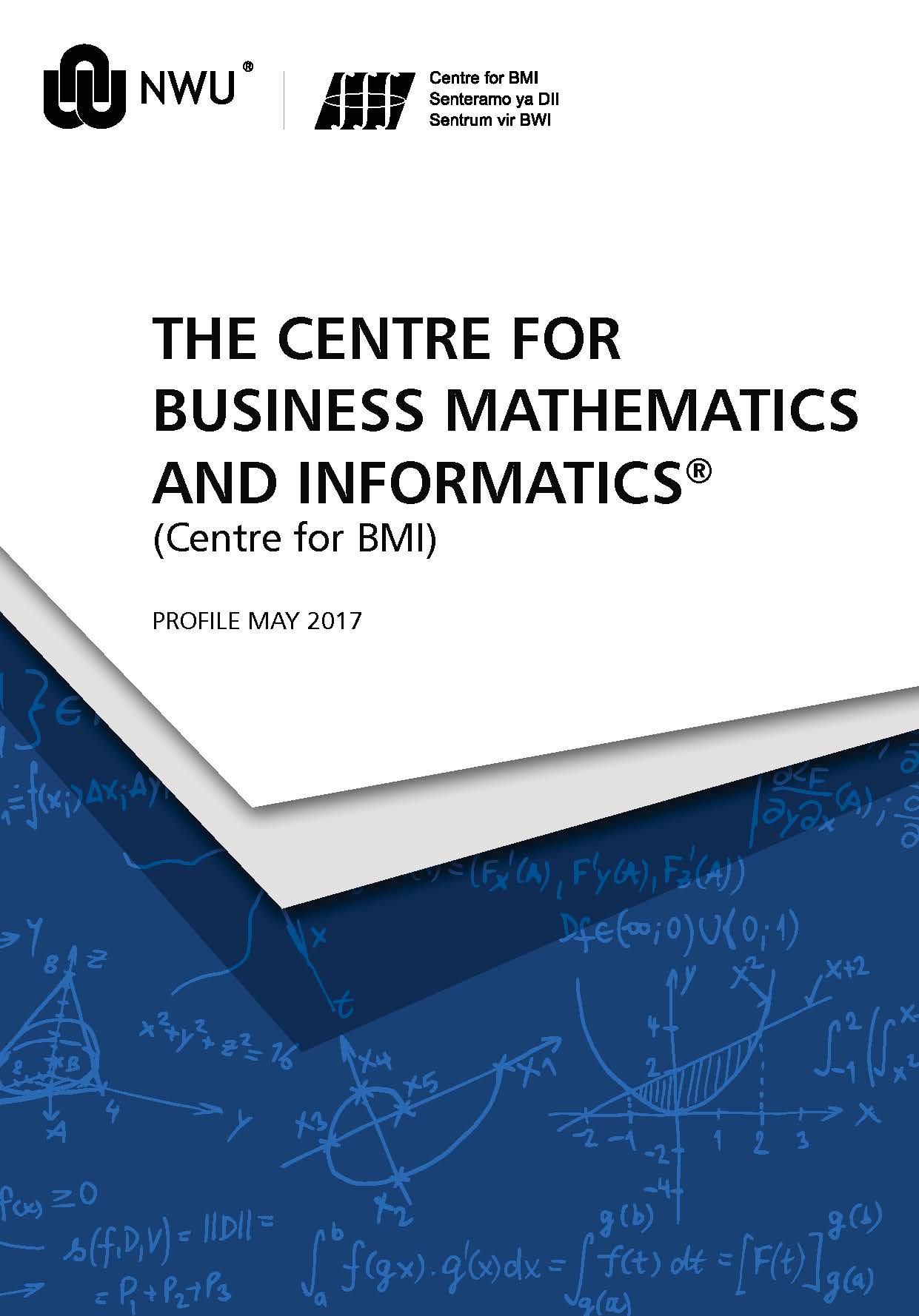 Meet the BMI team
Front: Mr J Myburgh, Mr RK Maxwell, Prof PJ de Jongh, Prof H Raubenheimer and Prof HP Mashele. 
Back: Prof T Verster, Ms C Klaassen, Ms L Hendriks, Ms M Geldenhuys, Prof SE Terblanche, Ms J Larney, Ms M Gericke, Mnr T Cronje, Ms C Kruger and Dr WD Schutte.