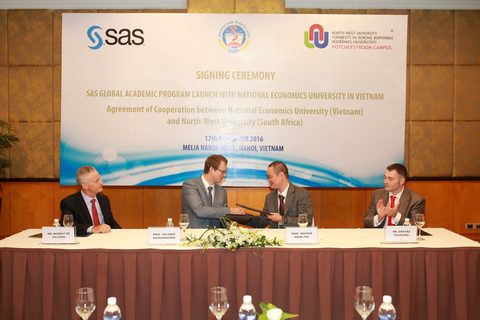 Representatives of the South Africa's North-West University and Vietnam National Economics University signed the Memorandum of Understanding on November 17. - Photo SAS Institute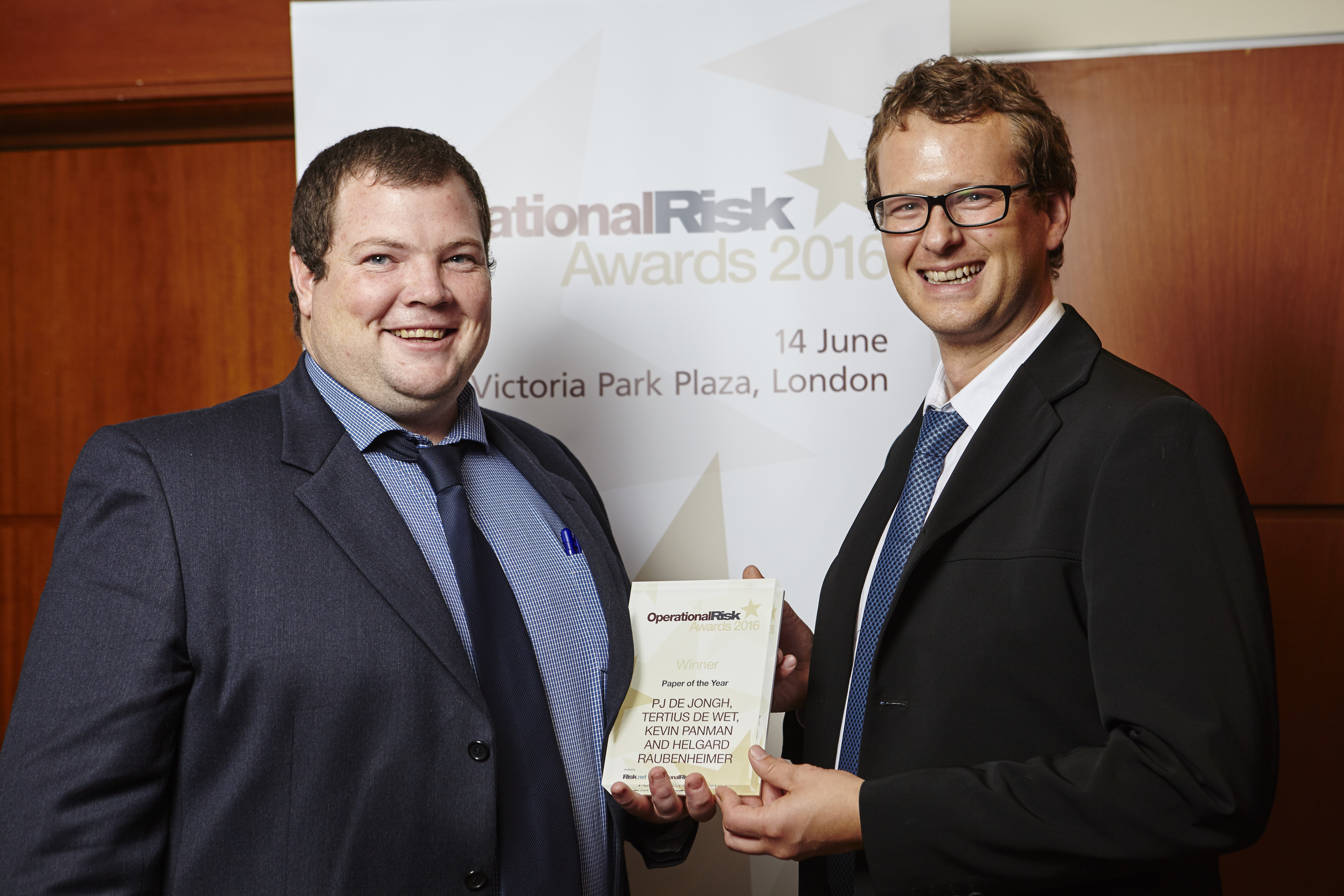 Kevin Panman (left), BMI PhD student employed at Standard Bank, and Helgard Raubenheimer (right),
Associate Professor at the Centre for BMI, receive an award in London, United Kingdom.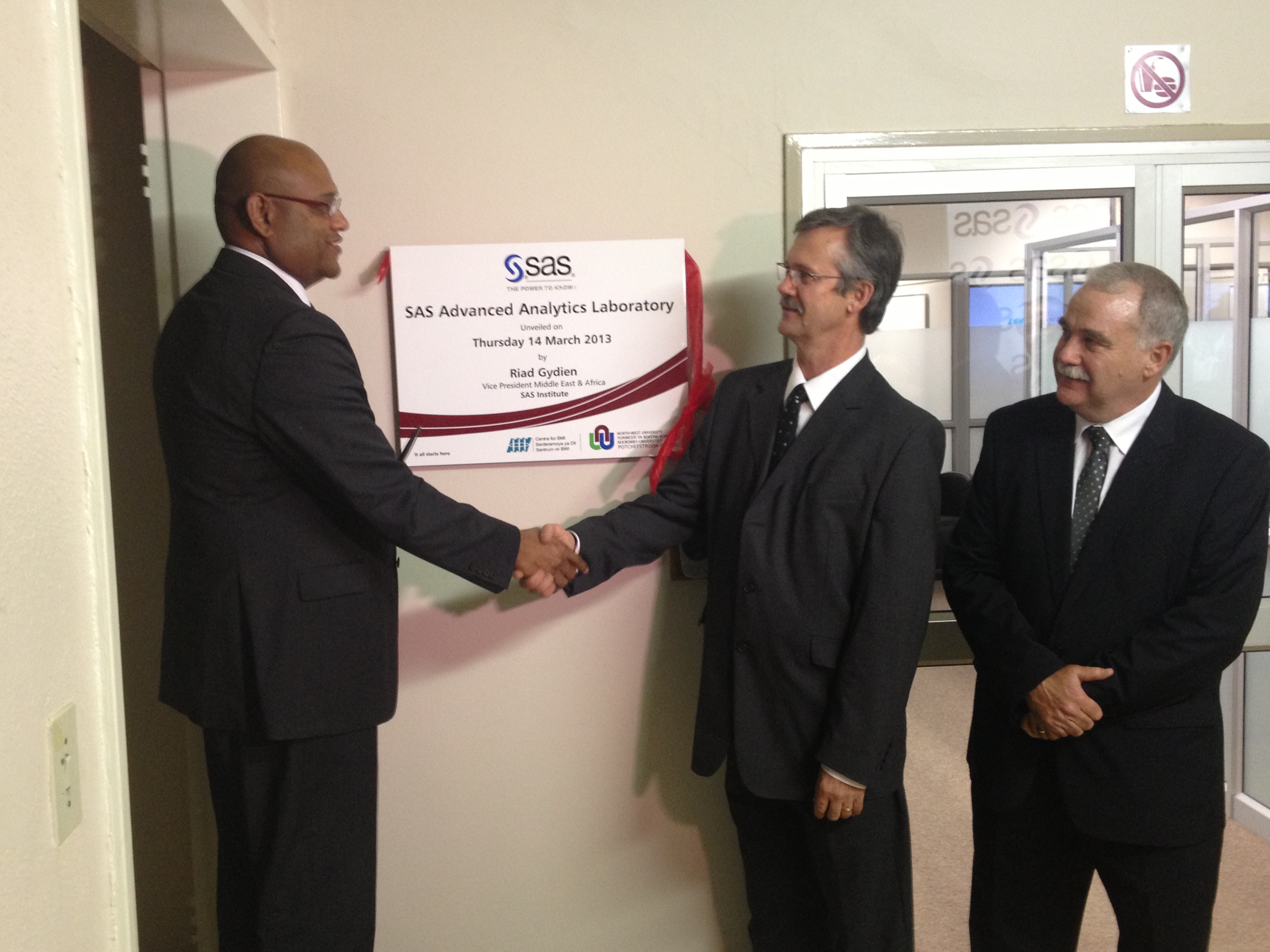 (From the left): Riad Gydien, Vice President: Middle East & Africa.
Prof Machiel Kruger, Head: SAS Advanced Analytics Lab and Professional Masters Programmes,
Centre for BMI. Prof Riaan de Jongh, Director: Centre for BMI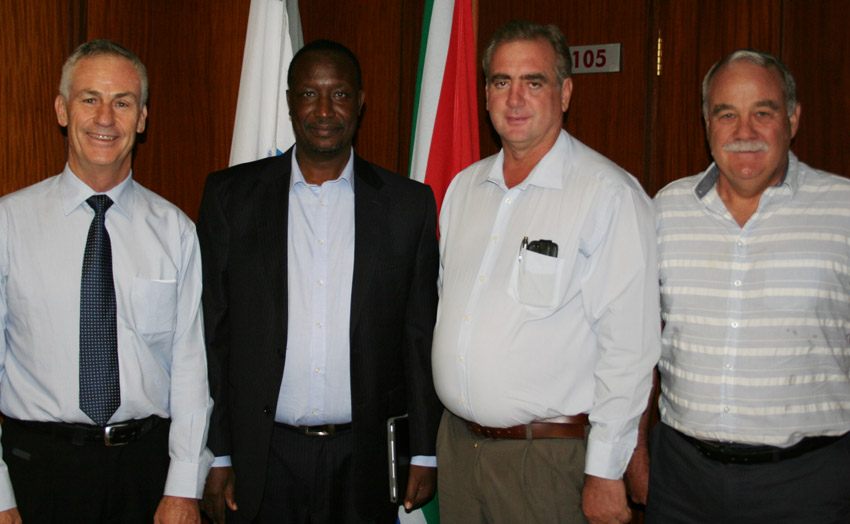 The Kenya School of Monetary Studies (KSMS) held meetings with the NWU to negotiate a Memorandum  of Understanding. From the left, are Mr Murray de Villiers: General manager of Corporate Affairs at SAS, Prof Kinandu Muragu: executive director of KSMS, Prof Herman van Schalkwyk: Vice-principal of the NWU and rector of the Potchefstroom Campus, and Prof Riaan de Jongh: director of the Centre for BMI.
---
In the news: