NWU celebrates its exponents of excellence
The North-West University (NWU) celebrated its torchbearers of excellence ― one of the university's core values ― during the university's Excellence Awards for 2021/2022.
The prestigious awards ceremony took place on 24 November at Snowflake in Potchefstroom.
During the event, the NWU honoured the best-of-the-best academics across the three legs of the university's core business: teaching and learning, research and innovation, and community engagement.
Prof Bismark Tyobeka, principal and vice-chancellor of the NWU, said giving recognition is critical in nurturing the excellence of, motivating and retaining committed staff.
"We recognise that nominees and recipients of Excellence Awards are role models to their mentees. Rewarding mentors is a way of reciprocating and paying tribute to their exceptional performance and to keep motivating their protégés to strive for excellence."
NWU produces Teaching Excellence champions
Prof Tyobeka emphasised that teaching and learning have gradually become digital education, but yet more quickly than anticipated. "There is an increased need for technology integration to ensure increased efficiencies amid scarce or limited resources." He said staff support needs to shift gear to the creation of more automated self-help capabilities, with a core of higher-level instructional and technology integration support offered within faculties by academics in partnership with structures such as the Centre for Teaching and Learning.
Leading university teachers received recognition in six different award categories:
Dr Claudine Roos of the Faculty of Natural and Agricultural Sciences was honoured with the University Teaching Excellence Award (UTEA).  Dr Roos, from the School of Geography and Environmental Studies, shared her expertise in waste management, environmental auditing, environmental management systems and integrated water resource management.
The Innovation in Teaching and Learning Award went to Michelle Groenewald from the Faculty of Economic and Management Sciences, while Hanlie Steyn from the Faculty of Health Sciences received the Teaching with Information and Communication Technology Award.
Gordon Sekano (Faculty of Education) and Dr Monray Edward Williams (Faculty of Natural and Agricultural Sciences) received the Novice Teacher Award. Dr Williams was also acknowledged for having the best portfolio entered for the Novice Teacher Award.
The 53 recipients of the Faculty Teaching Awards were announced earlier this month. They were recognised for this achievement in the sixth award category during the event (Click here to see the full list.) 
Researchers and innovators recognised for excellence
The NWU prides itself on its impactful research. Prof Tyobeka said the NWU is doing well in terms of research and innovation and that the institution will do even better. "As articulated in the Institutional Strategic Plan, the NWU's goal is to strengthen research and innovation, with a strategic focus on internationalisation." He said the NWU is pleased with the growing numbers of NRF-rated researchers. "Currently we have over 300 NRF-rated researchers, and of these, 35 are B-rated. Our Research and Innovation portfolio has developed a five-year strategic investment to grow and nurture NRF A-rated researchers from the pool of B-rated researchers. We hope this intervention will enhance our performance in this area."
This year's Research and Innovation Excellence Awards recipients are:
Prof Olubukola Babalola of the Faculty of Economic and Management Sciences took home the coveted title of Most Productive Senior Researcher, while Prof Sune Ferreira-Schenk from the same faculty was named Most Productive Junior Researcher.
Prof Christa Rautenbach of the Faculty of Law and Prof Lesley Wood from the Faculty of Education were given recognition for their national and international memberships.
Prof Leenta Grobler from the Business School and Dr Henri Marais of the Engineering Faculty received the Top Inventor Award.
Prof Dmitri Bessarabov of the Engineering Faculty walked away with the Innovation Impact Award.
This year's recipients of the Vice-Chancellor's Medal are Onkarabile Osiele of the Faculty of Law, Marie Smit of the Faculty of Economic and Management Sciences, and Megan Heath of the Faculty of Natural and Agricultural Sciences.
The S2A3 bronze medal for original research at master's-degree level was awarded to Walter Heymans of the Engineering Faculty.
Forty-eight researchers were celebrated for receiving and upgrading their National Research Foundation (NRF) ratings. (Click here to see the full list.) 
Community engagement is part of NWU's DNA
"A university does not exist in isolation from society, nor from the communities in which it is located. We believe that we must be an institution that is firmly rooted and anchored in communities. It is for this reason that we have identified community engagement as one of the pillars that can assist us to interact effectively with communities."
Prof Tyobeka said the NWU is a vibrant and dynamic force in its societies, incorporating civic engagement and community service into the university's research and teaching programmes.
Staff received recognition in four categories for their excellent contributions to the NWU's community engagement.
Though there is a distinction between established and novice academics, this year's recipient of the novice award outperformed established applicants.
Nisa Ayob from the Faculty of Natural and Agricultural Sciences received the Sharing of Expertise Award for the Fundalula App. The app aims to help secondary schools with their progress with GIS.
Dr Johan Jordaan from the NWU Business School and Faculty of Economic and Management Sciences received the Engaged Teaching and Learning Award as established academic in the category for Service-Learning. Since 2012, Dr Jordaan has introduced the concept of service-learning projects into his MBA Operations Module. Between 2013 and 2022 more than 100 non-profit organisations benefitted from these projects.
Prof Stuart Piketh and a team of 15 members collaborated across two faculties ― the Faculty of Natural and Agricultural Sciences and the Faculty of Engineering. They received the Engaged Research and Innovation Award for their innovation in improving the quality of life of low-income communities by reducing household air pollution using low-emission, semi-continuous coal stoves.
The NRF SARChI Chair in Cities, Law and Environmental Sustainability (CLES) of the Faculty of Law received the Scholarship of Engagement Award. This award recognises collaboration between academics and individuals outside academia. CLES is the first research chair in the history of the NWU Faculty of Law. It consists of a group of 12 postgraduate researchers at master's-degree and PhD level, as well as postdoctoral fellows who work under the supervision of the chairholder, Prof Anél du Plessis.
Prof Tyobeka extended his gratitude to all the recipients for their outstanding work and contributions. "Amidst all the challenges that we have experienced in the past few years, your level  of commitment and resilience is commendable."
To watch the full event, click here. A shorter extract is available here.
---
NWU academic says back to basics for TB programmes
Deaths from Tuberculosis (TB) have increased globally for the first time in over a decade. This is according to the World Health Organisation's Global TB Report that was released in October 2021. The increase in deaths is due to "reduced access to TB diagnosis and treatment in the face of the Covid-19 pandemic", the report found.
The situation is no different in South Africa. In December, Health Minister Joe Phaahla confirmed that Covid-19 had side-lined the fight against TB, as well as HIV and Aids. 
North-West University (NWU) academic in the subject group Biochemistry, Dr Aurelia Williams, says prior to Covid-19 South Africa was doing well in terms of getting TB-related messages out to the public.
"In fact, the global plan to reduce TB incidence and mortality by 80 and 90% respectively – as per the 2020 'End TB Strategy' – was in sight. Unfortunately, Covid-19 set this progress back by years."
She says public awareness of TB needs to be renewed to get the TB programme going again.
"It is important to identify and address the key factors which led to the lapse of TB programmes.
"During the height of the Covid-19 pandemic, stigma and fear fuelled misinformation which led to a distrust in the healthcare system. Rebuilding trust in the health care systems and a multidisciplinary approach aimed at TB disease diagnosis, prevention, treatment, and monitoring should be implemented with evidenced-based approaches, epidemiologic modelling, and socio-economic standing considered," adds Dr Williams.
She says this multidisciplinary approach should include all relevant stakeholders and role players, for instance healthcare practitioners, government, the private sector, media, influencers and community workers.
"Platforms should include active on-site campaigning as before, the effective use of digital platforms, using various testing technologies to monitor treatment response and/or adherence, and making hotlines freely accessible and integrated with applications such as WhatsApp."
 "When campaigning, emphasis should be placed on consistent messaging. "At the centre of the multidisciplinary approach should be health literacy and the identification of health misinformation and its effects, to create awareness and empower individuals to make informed behavioural and healthcare decisions. Health literacy programmes should also be included in school and university curricula," she adds.
"There should be outreach to local communities, and community and health care workers should communicate clearly and in a culturally relevant context. This will ensure that individuals are well informed, and that future pandemics do not keep them from accessing basic health services.
Such programmes require funding which – if placed in the hands of ethical, credible, and well-informed individuals and organisations – should enable sustainable TB healthcare," concludes Dr Williams.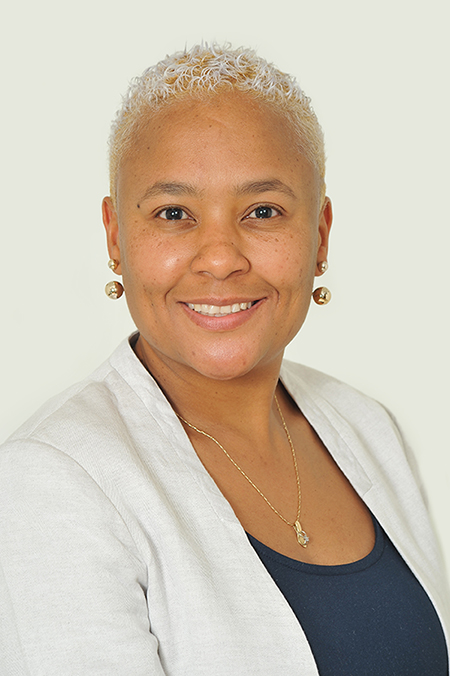 ---
NWU's Open Educational Resource (OER) Fellowship 2021
Dr Aurelia Alvina Williams was awarded the NWU's OER Fellowship. The fellowship was announced 31 May 2021 at https://www.youtube.com/watch?v=9kqi5pVhSo8
Her team includes: Chandré Liebenberg, Mario Chauque and Byron Bunt. The fellowship is to promote the creation and use of original open educational resources. The fellowship runs for 18 months, involves a financial grant, R40 000 for the development of these resources and R7 000 for online conference attendance and presentations. Fellows will have the opportunity to attend several workshops by experts on open educational resources and open pedagogy and will receive mentoring from experts. The resources created will be shared online through an open licence when the programme ends. Aurelia and team will develop an OER educating individuals on some of the basics regarding infectious diseases. The process, research, and development of the OER will be written up in a book chapter for publication 2022/2023.
---
Fellow of Department of Higher Education and Training's Future Professors Programme 2021
Dr Aurelia Alvina Williams, Senior Lecturer at the Biochemistry Department of the North-West University, Potchefstroom Campus, is among 29 South African academics who have been selected to participate in the Future Professors Programme (FPP) Phase 2 Cohort 1, funded by the Department of Higher Education Training (DHET). This competitive and prestigious programme of DHET is a national, collaborative initiative, aimed at developing the academic, leadership, research, teaching and learning, and community engagement skills of future South African professoriate. Universities are invited to nominate five eligible scholars for selection to the two-year fellowship. A total of a hundred and fourteen (114) applications were received from twenty-six (26) universities. Twenty-nine applicants were selected of which Dr Aurelia Alvina Williams was one of the successful candidates. The programme intends to support participants and provide them with resources needed to navigate the expectations and requirements of the professoriate.
---
NWU researcher now member of African Academy of Sciences
A senior lecturer in the research focus area Human Metabolomics at the North-West University (NWU) was selected as an affiliate member of the African Academy of Sciences (AAS) for the next five years.
Dr Rencia van der Sluis was selected from among young, promising African scientists who have demonstrated prowess in the development and application of science in Africa.
The process to identify AAS affiliates is a highly competitive one, with 40 candidates selected from 220 applications for the sixth cohort of AAS affiliates. There are currently 87 affiliates from 16 African countries across all disciplines.
---
NWU research group contributes to international bird study
The North-West University's (NWU's) research on the genetic data of the nine lovebird species (genus Agapronis) that are native to Africa and Madagascar has been included in a comprehensive international bird study. 
This research has also led to a patent and the possible commercialisation of a genomic test developed by the NWU that will be of great value to parrot breeders and conservationists.
The Bird 10 000 (B10K) consortium's paper that appears in the journal Nature: Dense sampling of bird diversity increases power of comparative genomics, by Feng, Stiller, Deng, Armstrong et al., was released on 11 November and includes contributions of more than 150 researchers from 125 institutions in 24 countries on various bird species. 
The NWU's contribution on the genomics of lovebirds is based on the research of Dr Henriëtte van der Zwan.
Read more here | Lees meer hier
---
NWU heads SA core team in fight against neuromuscular diseases
The social and economic impact of neuromuscular diseases (NMDs) is staggering. These diseases, which include motor neuron disease and muscular dystrophies, can cause premature death or lifelong disability and are believed to affect one in every 400 people – meaning about 20 million children and adults across the globe.
There is hope on the international front, however. Precise genetic diagnoses, gene discoveries and new therapies are having a positive impact on patient care and well-being in developed countries.
This is not yet the case in developing countries with under-studied populations such as South Africa, where more research is desperately needed to develop effective genetic diagnoses and treatments for rare inherited disorders such as NMDs.
This is where the North-West University (NWU) is playing an important role, both as partner in an international collaborative study and as coordinator of the core South African team that will investigate NMD in the region.
NMD researchers from six countries (the UK, South Africa, Brazil, Turkey, India and Zambia) have come together to form the International Centre for Genomic Medicine in Neuromuscular Disorders* (ICGMND), which is funded mainly by the UK's Medical Research Council. Officially launched in 2019, the centre is led by the University College London (UCL) and aims to make significant inroads into NMD research, especially in developing countries.
Collaboration bolsters local research
Prof Francois van der Westhuizen, deputy director of the School of Physical and Chemical Sciences at the NWU, coordinates the South African effort. The core team consists of researchers and clinicians from the NWU, Stellenbosch University, the University of Cape Town and the University of Pretoria.
As part of this international collaboration, and making use of local networks, these experts will boost national research and diagnostic capacities. Two key objectives are to recruit patients with NMDs in the South African population and to perform extensive clinical and genetic analyses to identify the mutations that cause these diseases.
Another important objective of the collaboration is to train a new generation of researchers and clinical academics, which is also an opportunity to address equity and transformation in this area of local science.
Local experts, academics and students will work together, liaise, have access to international specialists and research and make contributions as part of the international team.
Study addresses local challenges
Prof Van der Westhuizen says the capacity to clinically diagnose the various forms of NMDs in the general South African population is currently limited to a few centres.
"This is why we want to recruit diverse groups of children and adults with NMDs and analyse the information to find known disease variants and genes and identify new ones. Novel disease variants have already been identified in our population groups."
He says the study will primarily increase the number of local patients from all population groups who have a precise genetic diagnosis, which will improve patient care. Participation in the ICGNMD will also increase knowledge about the comparative genetic architecture of NMDs across four continents, while providing opportunities to be part of future therapeutic developments.
Garnering resources for international impact
"Through the study we will develop cloud-based capturing systems for clinical and genetic data and bioinformatics support to discover new disease genes, and increase the number of patients on the database with a precise diagnosis."
Francois says that through the study, gene discoveries will provide an unprecedented scientific opportunity to use new advances in bioinformatics and disease modelling to gain a deep understanding of how these diseases function, progress and respond to therapy.
"This global initiative has the potential to be a ground-breaking study. Past experience has shown us that a coordinated effort is much more effective and likely to succeed than isolated efforts."
He says by working together, the group hopes to make a lasting impact on the more effective genetic diagnosis of inherited disorders in developing countries and ultimately on the lives of patients suffering from these diseases.
*The ICGMND is headed by Prof Michael Hanna, director of the Queen Square institute of Neurology of the University College London.
He led the establishment of the ICGMND and was at the helm of this strategic partnership with Newcastle University and Cambridge University, together with experts across five continents. The partnership includes funding and the inclusion of resources and staff from centres in Brazil, India, South Africa, Turkey and Zambia. The collaboration is initially planned for a five-year period.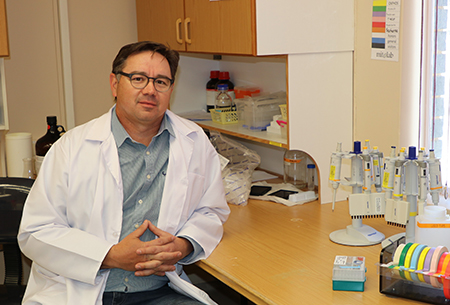 Prof Francois van der Westhuizen coordinates the South African core team taking part in the international collaborative study.